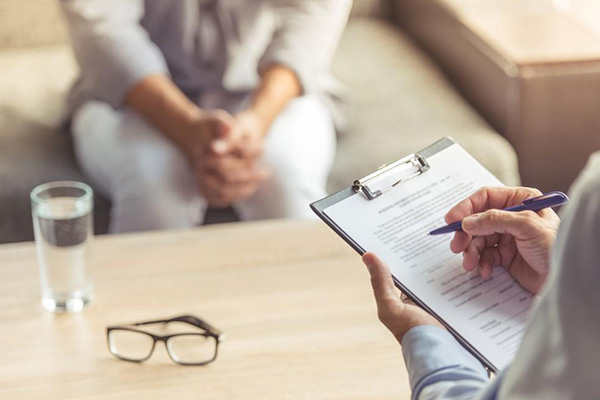 We understand that overcoming depression, anxiety and other behavioral health challenges can be difficult. A combination of counseling and medication management can give the best outcome.
Medication is often recommended when symptoms are moderate to severe or symptoms have not improved with therapy alone.
At Care Counseling Center, we will begin with a psychiatric evaluation. Then, by using a holistic approach and combining the information provided by your therapist, medical doctor and your stated needs during the session, we can pinpoint an accurate diagnosis.
Through medical monitoring and sessions with your therapist, Care Counseling Center will keep track of progress. We will also keep an eye on how well you are doing and how the medication is affecting you.
Common Medications For Mental Health
Medication first became available for mental illness at the turn of the 20th century. Since then, doctors have moved away from more dangerous treatment methods. These treatments included confinement and restraints.
Today, psychiatric medications can treat a wide range of mental health issues. Let's look at some different medications administered for mental issues:
Antidepressant Medication
Antidepressants are the most often prescribed mental drugs by a considerable margin. Besides treating depression, these drugs can also treat signs of stress or ADHD. A psychiatrist may prescribe Anti-Anxiety medications to treat severe or chronic anxiety disorder.
Antipsychotic Medication
Antipsychotics are helpful for a variety of purposes other than treating psychosis. Antipsychotics help treat:
Post-traumatic stress disorder (PTSD)
Eating disorders such as bulimia or anorexia
Sometimes even obsessive-compulsive disorder (OCD)
Many people get alarmed and feel stigmatized by taking antipsychotic medication. However, it's only in a name, and there is no need to
be. Antipsychotic medication is a very effective treatment.
Stimulant Medication
Stimulants are like the caffeine found in coffee. However, in the medication, it's much more potent. Therefore, they can effectively treat eating disorders as above and ADHD.